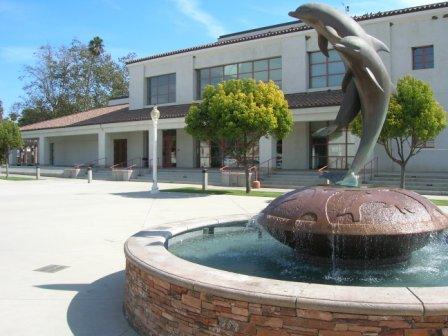 The Chemistry Department at CI is dedicated to student success.  We offer comprehensive bachelor's degrees in Chemistry and Biochemistry.  Our students are highly engaged in class and in all aspects of university life.  Undergraduate research is at the core of our values in the chemistry department.  Students have access to modern chemical instrumentation.  Students start working with faculty mentors early in their careers, develop their research skills as they progress through their degree, and keep their mentors for life as a resource when they become alumni.  Our curriculum emphasizes problem solving, critical thinking, dissemination of science, and scientific literacy, as well as a rigorous course of study in the fundamental concepts of chemistry. 
             Graduates from the Bachelor of Arts or Bachelor of Science in Chemistry will receive an excellent preparation for securing entrance to a professional program (i.e., medical, veterinary, dentistry, or pharmacy), to graduate school in Chemistry or Biochemistry, and for employment in the academic, private, or public sector as chemists, biochemists, forensic scientists, and materials scientists.
Calendar
Summer 2015
| Date | Event |
| --- | --- |
| May 25 | Memorial Day - Campus Closed |
| May 26 | Summer session I Begins |
| June 26 | Summer session I Ends |
| June 29 | Summer session II Begins |
| July 3 | 4th of July Weekend - Campus Closed |
| August 7 | Summer session II Ends |
Fall 2015
| Date | Event |
| --- | --- |
| August 22 | Saturday classes begin |
| August 23 | Weekday classes begin |
| September 5-7 | Labor day - Campus closed |
| October 23 | Mole day |
| November 11 | Veteran's day - Campus closed |
| November 26-28 | Thanksgiving - Campus Closed |
| December 8-14 | Finals week |
News
CI Receives 6 Million Dollar Grant Under HSI-STEM Program
CSU Channel Islands is the recipient of a 6 million dollar grant from the Department of Education under the Hispanic-Serving Institutions Science, Technology, Engineering, and Mathematics (HSI-STEM) program.  Phil Hampton will be the project director on this grant which will provide STEM student-support services including tutoring, peer mentoring, and supplemental instruction, create a STEM Center in El Dorado Hall to serve as a nexus for STEM students and faculty, provide academic and summer research experiences for students, purchase a greenhouse as well as STEM instructional/research equipment, and perform STEM outreach to K-12 students, and examine the articulation of CI's STEM majors with its regional community college partners.
Current Job Openings
Part-time lecturer
Interested applicants can join the part-time lecturer faculty hiring pool by applying at the link below.
Please apply at: www.csucifacultyjobs.com
Our position is listed under the Program: Chemistry.  All applicants must apply through this website.
Important Links
Student Research Opportunities
CSUCI Writing Guide (PDF, 1.7 MB)
Seminar Schedule Fall 2015 (PDF, 322 KB)
Tutoring Schedule Spring 2015 (PDF, 133 KB)