Coming Soon!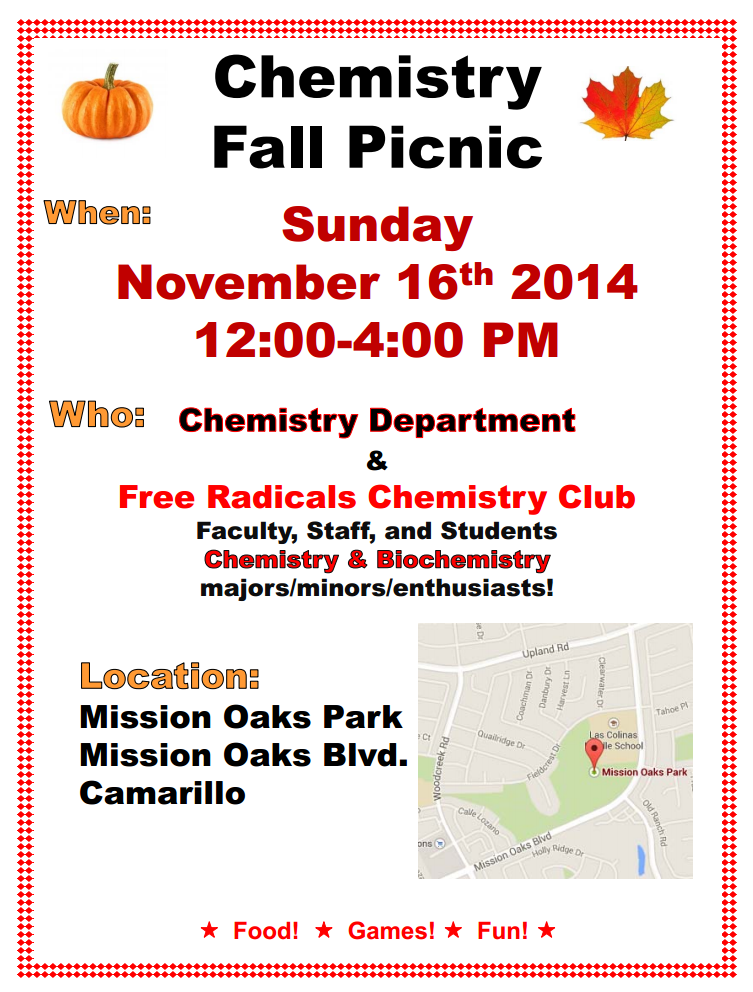 If you are a student that is looking for a place that combines a rigorous education in the fundamentals of chemistry with "hands on" experiential learning, we invite you to consider Chemistry and Biochemistry at CI. Students will learn how to apply fundamental ideas to problems in chemistry and biochemistry. In addition, they gain skills in analytical thinking, oral and written communication, and problem solving as individuals and in teams. Students are strongly encouraged to participate in undergraduate research with faculty members or with community partners through internships.
Current Job Openings
Part-time lecturer
The Chemistry Department is seeking qualified applicants for part-time lecture and laboratory instruction for the Fall 2014 semester. 
Please apply at: www.csucifacultyjobs.com
Our position is listed under the Program: Chemistry.  All applicants must apply through this website.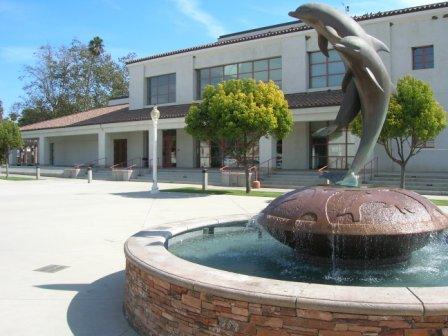 Calendar
| Date | Event |
| --- | --- |
| July 7 - August 8 | Summer School Session B |
| August 2 | Fall Classes Begin |
| September 1 | Labor Day Holiday |
| November 1 | Science Carnival |
| November 11 | Veteran's Day Holiday |
| November 16 | Chemistry Department Picnic |
| November 27 - 29 | Thanksgiving Break |
| December 9 - 15 | Finals Week |
News
CI Chemistry Professors Receive Prestigious Awards
June 4, 2013: Blake Gillespie, Associate Professor of Chemistry at CSU Channel Islands, recently earned the 2013 President's Award for Innovations in Teaching and Learning. The award recognizes an individual who has made unique and significant contributions to the teaching mission of the University.
March 27, 2013: Nancy Deans, faculty-lecturer for the chemistry department at CSU Channel Islands, was an honoree of the Women's Recognition Luncheon. This year's event celebrated CI's 10th Year Anniversary by honoring women who have served CI for the past ten years.
February 26, 2013: CSU Channel Islands Professor of Chemistry Phil Hampton earned a prestigious regional award from the National Engineers Week Foundation. The Edwin Allen Kindberg Distinguished Engineering Service Award is presented annually to "an individual who has made an outstanding contribution to advance or recognize the engineering profession in Ventura and Santa Barbara Counties." Recipients are selected by a committee of scientists and engineering professionals from the two counties. Hampton was honored for his efforts to spread enthusiasm for science to students of all ages through a variety of outreach programs and partnerships.
CI Receives 6 Million Dollar Grant Under HSI-STEM Program
CSU Channel Islands is the recipient of a 6 million dollar grant from the Department of Education under the Hispanic-Serving Institutions Science, Technology, Engineering, and Mathematics (HSI-STEM) program.  Phil Hampton will be the project director on this grant which will provide STEM student-support services including tutoring, peer mentoring, and supplemental instruction, create a STEM Center in El Dorado Hall to serve as a nexus for STEM students and faculty, provide academic and summer research experiences for students, purchase a greenhouse as well as STEM instructional/research equipment, and perform STEM outreach to K-12 students, and examine the articulation of CI's STEM majors with its regional community college partners.
Important Links
Student Research Opportunities
CSUCI Writing Guide (PDF, 1.7 MB)
Tutoring Schedule Spring 2014 (MS Excel, 139 KB)