Chemistry Careers in Academia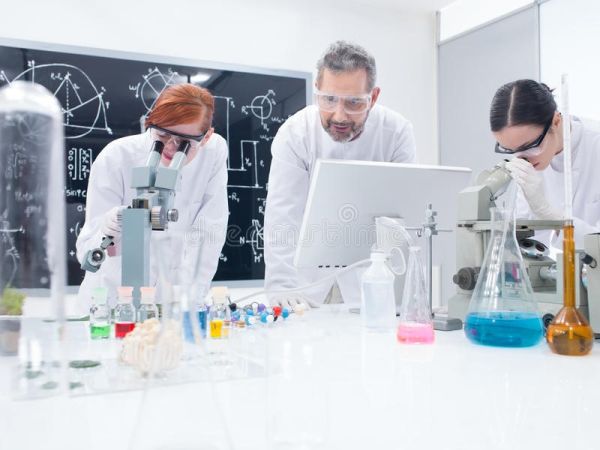 Careers in academia means that after earning your undergraduate degree, you will be working in an academic setting as a 6-12 level teacher or as a professional staff. Careers in this field offer many opportunities due to high demand for STEM teachers and staff and increase in student enrollment. Pursuing a career in academia is about educating the next generation of students and increasing their knowledge of the subject matter.
1. Middle School and High School Teacher in California
| | |
| --- | --- |
| Average Salary for Teachers in California (2018) | $74,738 annually (Middle School); $79,186 annually (High School). |
| Required Degree | Bachelor's Degree |
| Degree Field | Secondary Education with a focus on a specific subject area |
| Testing Requirements | CBEST and  CSET single subject exam |
Requirements and Certification
Public schools in all states require certification to teach, as some private schools. This requirement varies from state to state. Some states require completion of a degree from an approved teacher education program. Other states require competency testing, and teaching experience. 
Options if you are not enrolled in a Teaching Credentials Program
Becoming a substitute teacher may require credentials for some schools, but one can apply for Emergency 30-Day Substitute Teaching Permit which authorizes the holder to serve as a day-to-day substitute teacher in any classroom, including preschool, kindergarten, and grades 1-12. This permit is valid for one year and is renewable.
Many states offer Alternative Certification Programs for high school which allow qualified professionals to begin teaching immediately and catch up with the certification requirements in the evening or summer.
About the Job:
Middle school teachers usually work with students grades between 6th grade and 8th grade, and they help students build on the fundamentals they learned in elementary school and prepare them for the more difficult curriculum they will face in high school or college.
High school educators may teach between four and six classes comprised of 20 to 30 students from 9th to 12th
Teachers of 6-12 levels are responsible for class preparation, classroom management, as well as developing grading, and meeting with students and parents outside class.
2. Academic Professional Staff
| | |
| --- | --- |
| Average Salary for professional staff in California | Varies based on lab experience, institution, and location |
| Required Degree | Bachelor's Degree |
| Degree Field | Chemistry or a related science degree such as biochemistry |
| Requirements and certifications | No additional requirement other than a BS in Science |
About the Job
Educational institutions also hire scientists with bachelor's degrees to help set up and run labs especially at two-year colleges where they help faculty members to run their labs and mentor students.
Usually the pace of the work for labs corresponds to the academic calendar. Some of the opportunities within this line of work are:

laboratory manager
Stockroom manager
Laboratory technician
Outreach coordinator
Career advisor
Safety officer

Most positions are full time, though some may be on a 9- or 10-month schedule to match an academic year.
Work is generally on-site at the institution.
Many of these positions have no clear path for advancement but working at an institution may mean you hear about other opportunities before anyone else. However, a long-term temporary position may prevent you from being seriously considered for a permanent position. 
Created by Haya Jaber