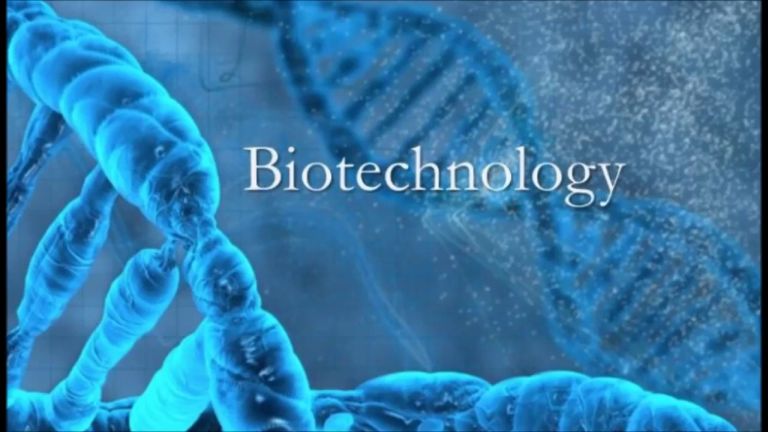 Biotechnology Career Overview
Biotech companies are integrating the sciences and bringing new perspectives from various fields such as chemistry, biochemistry, and genetics to tackle biomedical questions. Success in developing a new biotechnology product requires years of work and successful interaction among chemists, biologists, crystallographers, molecular modeling specialists, and other scientists to develop effective solutions to today's complex problems. Careers in biotechnology offer above-average job prospects and strong salaries. Click on the link below to see an overview of the aspects of the biotechnology field highlighting: education, workspace, technical skills, career path and future employment trends.
Biotech Career Potential
A degree in biotechnology is not a one way ticket into a Biotech job. Biology, Biochemistry, and Chemistry degrees could also get you into the biotech field, however your career in biotechnology is really dependent on the highest level of education you have achieved. Some biotech related degrees are compliments to a career in the biotech field. Click on the link below to learn about the different types of biotechnology: careers, job resources, and degrees.
Biotechnology is an emerging segment of the employment market projected to expand by 4%–8% nationwide by 2024. Certain parts of the US have registered much higher growth, making the biotech career path more popular in select areas of the country. Where your biotech career path takes you will largely depend on your educational background and professional interests, but overall the future looks bright for biotechnology. Click on the link below to see Biotech career and job sources.

Image taken from India Education
Career Opportunities in Biotechnology
Biotechnology has many applications in many industries, professionals can choose to work for a variety of organizations. Click on the link below to find out about the many biotech career opportunities, in an in depth database of information about the biotech industry organized around: careers, jobs, Internships, stories & blogs, work experiences, biotech companies, and biotechnology news.
Apply for Jobs in Biotechnology
Biotechnology companies hiring for full time work and internships.
Developed by: Javier Martinez