Careers in Forensic Science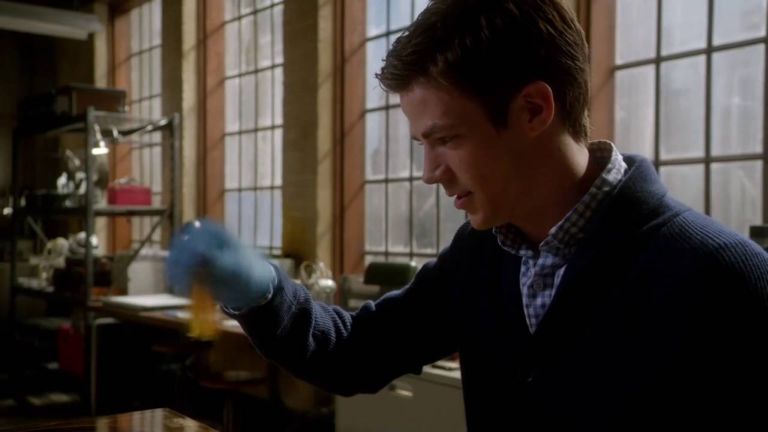 Photo was taken from The Flash TV show
What is Forensic Science?
Forensic science is the study of evidence through an unbiased view-point that can be used in a court of law. Any science that is used in the legal system is classed as forensic science. Various careers in the Forensic field will have different day-to-day roles. Some forensic scientists will work in a laboratory for the majority of their career, while other forensic scientists will travel to the scene of the crime. It is important to note that on top of analyzing the evidence from a case, a forensic scientist may also be called to testify in a court of law on their findings as an expert witness.
Qualifications
Experience

As you will see below, each field of forensic science will need a different level of experience to be eligible for that career. The basic experience needed when trying to obtain a job in the forensic science field is a four-year degree in any wet science such as; chemistry, biology, microbiology, physics, genetics, or forensic science. It is also recommended that experience in a laboratory will be helpful and sometimes required before obtaining a position as a forensic scientist.

Licenses

Each position will require a different set of licenses or proof of experience. The very basic license that you can use on a resume when applying to a job in forensic science is a certificate that shows an internship in a forensic or crime laboratory.
Average Salary
The average salary forensic scientist in the United States is $58,230 per year according to the Bureau of Labor Statistics. At an entry level position, you can expect to make anywhere from $36,000-$55,000 a year. These averages again vary based on experience and the field in which you choose to specialize. As seen below a few of the fields of forensic science that are shown will tell you what to expect from a career in forensic science. For more information about the salaries of a forensic scientist click on the link below: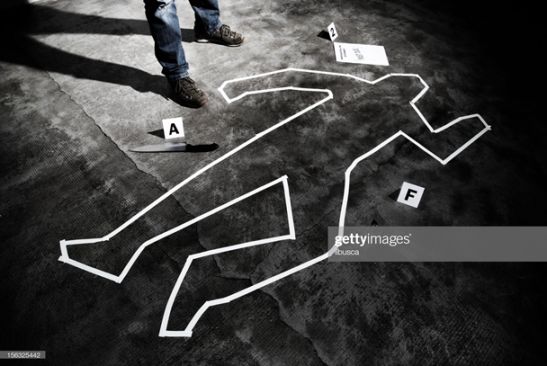 Photo taken from Getty Images.
Careers in Forensic Science
Toxicology

The role of a toxicologist is to examine chemicals and biological substances to assess the potential risks and effects from the toxins. As a toxicologist you will spend the majority of your career in a laboratory-based facility. The basic requirements for a toxicologist are a bachelor's degree in a scientific field of study that gives you experience in a laboratory setting. While some toxicologists work in a forensic laboratory, there is also the possibility for employment in the health and safety department, hospitals, water companies, and pharmaceutical companies.

Forensic medical examiner

A forensic medical examiner is a medical doctor who investigates the corpses of humans in a criminal case to write a report on the cause of death or to study various trends. It is important to note that on top of obtaining a bachelor's degree to become a forensic medical examiner, you will also have to attend medical school and complete a residency and in some cases an internship with a forensic medical examiner is necessary.

Forensic chemist

A forensic chemist is a person who analyzes non-biological evidence from crime scenes. The job of a forensic chemist is very similar to the job of a forensic scientist, in some cases it is just the specialization of the chemist. The minimum requirement to obtain a job as a forensic chemist is a bachelor's degree, preferably in chemistry or biochemistry, with experience in instrumental analysis. A master's degree in forensics can be useful.

Crime Scene Investigator

The role of a Crime Scene Investigator (CSI) is to examine a crime scene and determine what can be classed as important to a court of law. On a daily basis, a CSI will look for evidence that will help make sense of a crime scene. Sometimes that evidence will be a fingerprint or a shoe print or even a strand of hair. The experience needed to become a CSI is a degree in criminal justice, forensics, or any related scientific field. It is recommended to continue on with school and gain a master's degree in criminal justice. The International Association of Identification also offers a certification to prove your knowledge in criminal justice after having completed one year as a CSI. The link to the International Crime Scene Investigators Association is below:
International Crime Scene Investigators Association
Ventura Country Forensic Laboratory
Ventura county is known for having a top-notch forensic laboratory and with CSUCI being a campus that encourages being involved in our community, this is the perfect place to start research when looking for mentors or internships all while still in school. The link below will direct you to the homepage of the forensic laboratory based in Ventura, California.
Ventura County Sheriff's Forensic Sciences Laboratory
Original content was created by: Claire Guerrero