Optometry School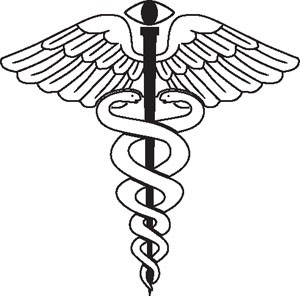 How to Apply to an Optometry School
To apply, you'll log on to OptomCAS, a centralized application service used by all schools and colleges of optometry.
Begin the application process with your OptomCAS username and password or create a new OptomCAS account.
Supplemental Application:
As part of your OptomCAS online application, you will also complete a secondary or 'supplemental' application that helps us learn a little more about your background, goals, interests, and professional potential.
It takes about four weeks for OptomCAS to verify your application and release it to SCCO. After your application is received by SCCO, you will be prompted to pay a $75 fee online, then SCCO Admissions will begin the review process.
Letters of Recommendation:
You will simply enter the 'recommenders'' email addresses, and the system will contact them electronically and step them through the letter upload. LORs are optional and not required.
Based on Ketchum University Articulation Agreement with CSUCI:
Bachelor's Degree: A four-year baccalaureate degree is recommended; however, applicants who complete a minimum of 90 semester or 135 quarter units of undergraduate study will qualify for admission. To be eligible to apply, the applicant must be on track to complete the required units through the summer term that precedes fall matriculation.
Prerequisites:
SCCO Requirement
Courses
Credit Requirement

Calculus

Math 150

3 semester units

General Biology/Zoology

(no lab required)

BIOL 200, 201 or BIOL 203 (Any combination for 8 units)

2 semesters (minimum of 6 semester units)

General Microbiology/Bacteriology (lab required)

BIOL 301

3 semester units

General Physics (labs required)

PHYS 200, 201

2 semesters (minimum of 8 semester units)

General Chemistry (labs required)

CHEM 121, 122

2 semesters (minimum of 8 semester units)

Organic Chemistry (no lab required)

CHEM 311

3 semester units

Psychology

PSY 100

3 semester units

English Composition or Literature

ENGL 102 & 1 additional offered by ENG Dept.

6 semester units

Statistics

MATH 352 or BIOL 203

3 semester units

Human Anatomy* (no lab required)

BIOL 210, 211

3 semester units

Human Physiology* (no lab required)

BIOL 210, 211

3 semester units

Biochemistry (no lab required)

CHEM 460 or CHEM 318

3 semester units
* Human Anatomy and Physiology lecture series may be completed one of two ways:
Combined Human A&P (6 semester units or 8 quarter units)
Separate Human Anatomy and Human Physiology (3 semester units)
OAT: To submit your application through OptomCAS, it is not necessary to have taken the OAT; however, to advance in the process onto the interview phase, official OAT scores must be received. In short, you may apply ahead of taking the OAT but will not advance in the process until OAT scores are assessed; therefore, applicants are advised to take the OAT before or soon after applying. The OAT must be taken no later than April 1 of the current OptomCAS cycle, but no earlier than 24 months prior to the opening of the current cycle.
4-years Life As A Student (Academics)
The Southern California College of Optometry combines teaching, patient care, research and public service to help you earn a professional Doctor of Optometry (OD) degree. Satisfactory completion of SCCO's academic program qualifies you to apply for licensure in all 50 United States.
Year One–Get Started
In the first year of your studies, you'll gain a solid foundation for clinical practice that emphasizes basic and applied biomedical and vision sciences. You'll also have supervised patient interactions while developing knowledge and proficiency in areas such as:
Practice management
Public health
Professional ethics
Pre-clinical methods
Interpersonal communications
Year Two–See Patients
Year two expands your knowledge of the clinical sciences and completes the biomedical science course sequence, including clinical medicine and pharmacology. You'll take part in school vision screenings and begin examining your own patients.
Year Three–Complete Classes
In the third year of your professional curriculum, you'll handle two days of patient care assignments each week, under the supervision of SCCO clinical faculty. You'll also finish up your didactic (classroom) requirements, with courses that cover:
Cornea and contact lenses
Strabismus
Vision therapy
Ocular disease management
Public health
Low vision rehabilitation
Year Four–Choose Rotations 
The final year of your SCCO optometry program focuses on direct patient care while allowing you to customize your educational experience through 4 three-month rotations at your choice of 80 clinical outreach sites across the U.S. and abroad.
Financial Aid
Different types of financial aid are available such as:
Scholarships
Graduating student awards
Research awards
Loans
Work-study jobs
For more information please visit: American Optometric Association
This page is created by Amin Hassanpour