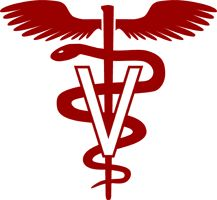 Veterinary School
Congratulations on choosing the veterinary medicine career path with your Chemistry degree! Veterinary medicine is the branch of medicine that deals with the prevention, diagnosis, and treatment of various diseases in animals of all types, from family pets to farm livestock and even zoo animals. Not only does veterinary medicine treat and care for the well-being of animals worldwide, but also contributes to human public health as well. In becoming a veterinarian, one must be passionate and dedicated to providing the health and quality of life to all animals.
How To Apply
VMCAS
For your main application, this is the main site to send out your applications to American accredited veterinary schools. Applications open May 2019 (subject to change).
NOTE: To send out these applications, there is a fee that ranges from $80-120 so make sure to save money and make note of what schools that you not only want to go to, but also have a chance to get into. This also does not include the supplemental application fee each school requires when completing the supplemental applications for the schools in which you apply.
List for Specific School Supplemental Information (Subject to change annually)
VMCAS Contact
Phone: 617-612-2884
Fax: 617-612-2051
Email: vmcasinfo@vmcas.org

Monday - Friday: 9 a.m. - 5 p.m. Eastern Time
(subject to change)
Deadlines
You must deliver your VMCAS application and other application materials (3 eLors, Transcripts) to VMCAS no later than September 17th, 2019 @ 11:59PM, Eastern Time. No late documents are accepted. This means that they must receive all the required information and material by this date, not after. In the List for Specific School Supplemental Information, each school will have different deadlines for supplemental material they require.
Transcripts
Unofficial transcripts will not be accepted. Official transcripts must be sent to VMCAS directly through Records and Registration in Sage Hall. Link below to submit request to send out official transcript:
CSUCI Official Transcript Ordering
Address to send official transcript:
VMCAS – Transcripts
P.O. Box 9126
Watertown, MA 02471
NOTE: Official transcripts take up to 3-5 days to reach VMCAS and will take up to 4 weeks to verify. Send in your transcripts EARLY so you don't miss the deadline and schools can receive applications early.
ELORS
These are the letters of recommendation from your professors, veterinarians shadowed, or employers. Each school is different as to whom they require ELORS from, but for most require a minimum of three. If asking a specific professor for an ELOR, make sure that you excelled in that course and that they know you well! If these professors do not know you well, they may not write you a letter, so get to know your professors in the courses you like! The same goes for a veterinarian and employer, make sure they know you well enough to write you a solid ELOR. The VMCAS application site will have a link that you can send to your references. No written ELORS will be accepted.
GRE
The standardized test required for the entrance into veterinary school is the Graduate Record Examinations or GRE. This test is used to measure one's aptitude for abstract thinking in the areas of analytical writing, mathematics, and vocabulary. It is recommended to study months in advance to achieve a competitive score. The statistics and minimum scores for each school can be found on the List for Specific School Supplemental Information.
Prerequisites
Each school has specific course requirements for their program, the link for the prerequisite courses can be found on the VMCAS website or link below (subject to change annually):
Veterinary School Prerequisites (PDF, 532 KB)
NOTE: If deciding to major in Chemistry, it is recommended to take the Biochemistry option and Biology minor along with the degree because it will help fulfill all biology prerequisite requirements for veterinary school while obtaining a degree in Chemistry.
Experiences
Not only are there course prerequisites for veterinary school, but there is also experience prerequisites as well. These experiences include veterinary, animal, volunteer, research, extracurricular, employment, etc. Every school has different requirements on the number of hours required/recommended for their program, but it is important to have many in each to be competitive. Undergraduate research is available at CSUCI, so talk to your chemistry faculty about participating and getting this experience.
Day in the Life of a Veterinary Student
What goes on in a day of a veterinary student is drastically different than that of undergraduate and master studies. When applying to veterinary schools, they expected that before you started applying, you were competent enough to handle strenuous work needed to put into the studies in veterinary school. Even though generally the curriculum is the same for every veterinary school within the United States, every veterinary student's day to day routine and life can vary depending on who you talk to.
Years 1/2:
What you can expect:
Courses typically focused on basic science education in class and laboratory and professional and clinical skills for veterinarians
Full days of classes between the times of 8 AM to 5 PM, so be prepared to become a morning person if you aren't already.
Studying 20-40 hours/week in order to be successful
Learning to develop time management skills and create schedules to stay organized
Face a rigorous amount of schoolwork and studying
During this time, on top of facing the intensity of veterinary school, it is imperative that students make time for themselves. They can do this by finding hobbies, joining extracurricular activities or clubs the school offers, etc.
Years 3/4:
What you can expect:
The time when students decide what path of veterinary medicine they want to go, whether it be small, large, equine, exotic, etc.
Take advanced courses within these fields of veterinary medicine, including surgery.
Will go through their clinical rotations in their final years.
Hours/weeks of clinical rotation depend on the school program
In order to be licensed as a veterinarian, after finishing the DVM program, you have to take The North American Veterinary Licensing Examination (NAVLE). This exam is an eight-hour exam comprised of both practical and written questions. Also depending on where you will practice within the United States, there will be a state examination as well to ensure that you know that particular states laws and regulations.
Developed by: Allison Teunis